Outdoor Swimming Pool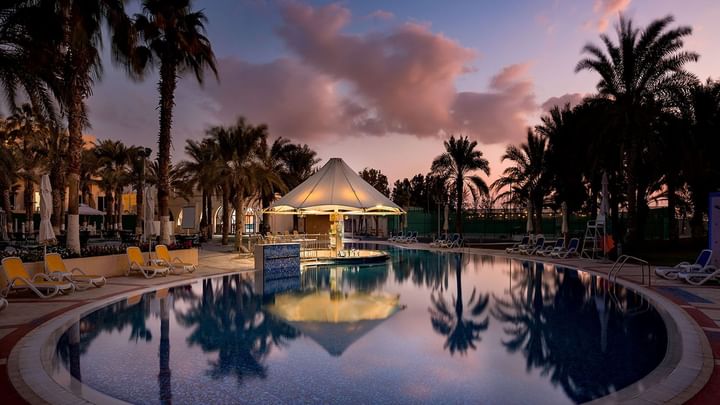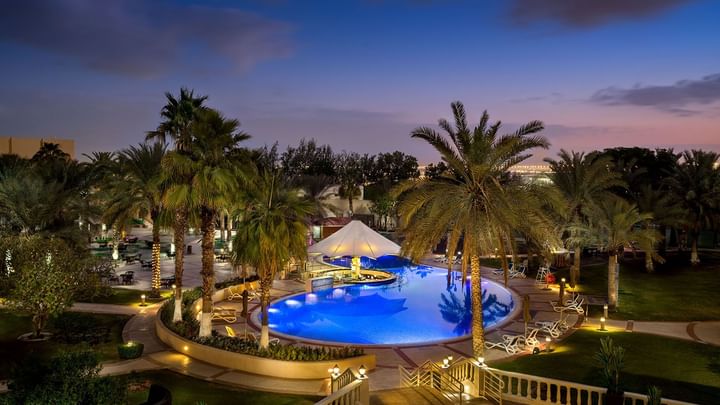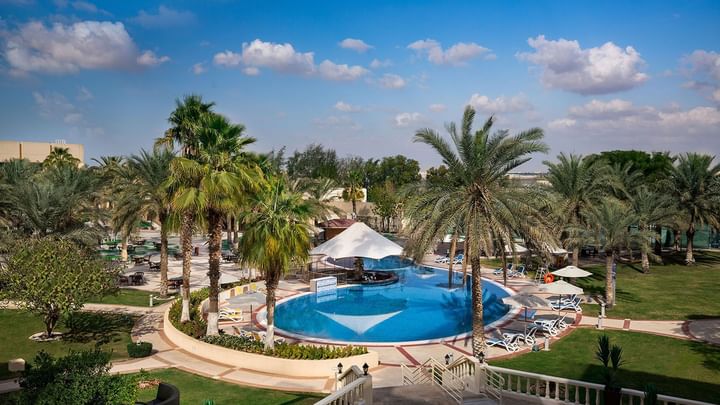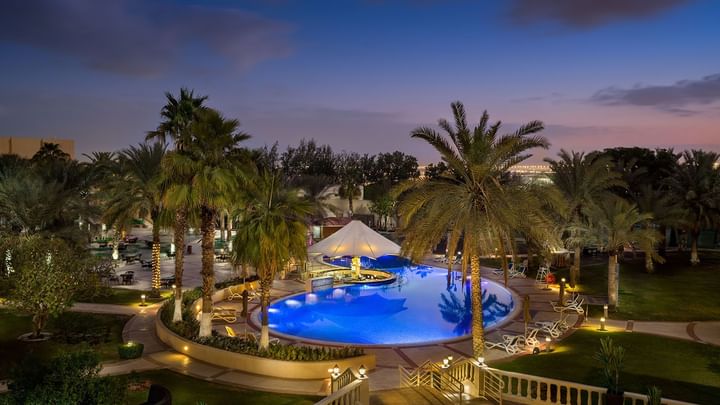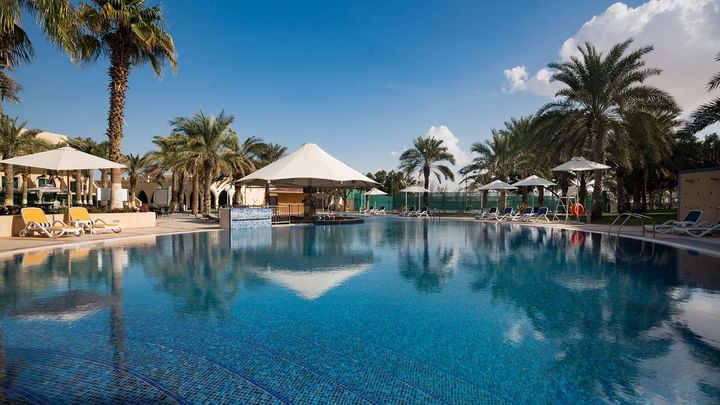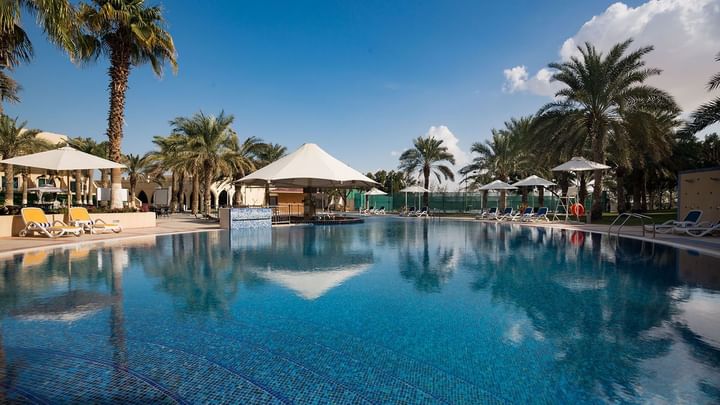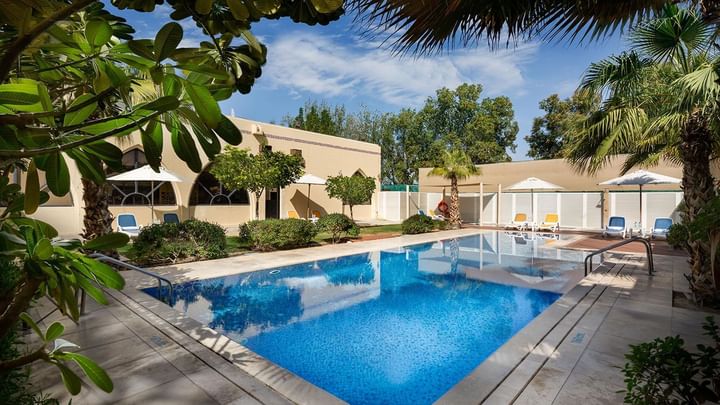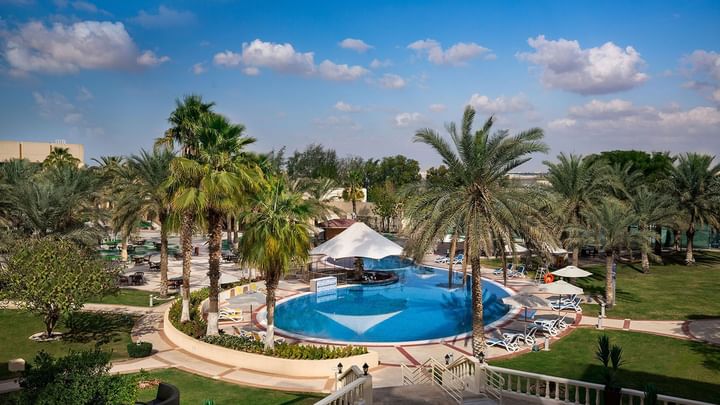 The stunning oasis that is Millennium Central Mafraq Hotel's outdoor swimming pool, is a luxurious temperate controlled facility, built over 390 square meters overlooking the triumvirate of the beautiful garden, seating area, and lush greens. The emerald green of the kidney-shaped pool is an exhilarating location for many pursuits of adventures under the sun.
Guests can obtain day passes for AED 150, to access the swimming pool and recreation facilities.